About

Our Mission
Impact100 Greater Milwaukee is an organization of women who collectively award transformative grants that make a lasting impact on the community.
It is a simple idea: one woman, one vote. Women make a fully tax deductible donation of $1,100 annually, $1,000 of which goes directly to our grants. The remaining $100 supports Impact100 Greater Milwaukee's operational expenses.
Following a rigorous evaluation process by our members, finalists present to the full membership at the Annual Awards Celebration. Following the presentations that night, members vote and the grant recipients are announced. For every 100 members, we award one $100,000 grant and divide the balance of funds among the remaining finalists. The more members we have, the more we can award.
Impact100 Greater Milwaukee is an all-volunteer, 501(c)(3) organization relying on the skills and talents of its members. We strive to be an inclusive, diverse organization of women growing as knowledgeable philanthropists in supporting our local nonprofits in the Greater Milwaukee community.

Our Core Values
Empower women to be philanthropic decision makers.
Raise our members' awareness of nonprofit organizations in our community.
Every member receives an equal vote in the awarding of grants.
Ensure that $1,000 of each member's donation goes directly to grant awards.
We strive for transparency, accountability, innovation and continuous improvement.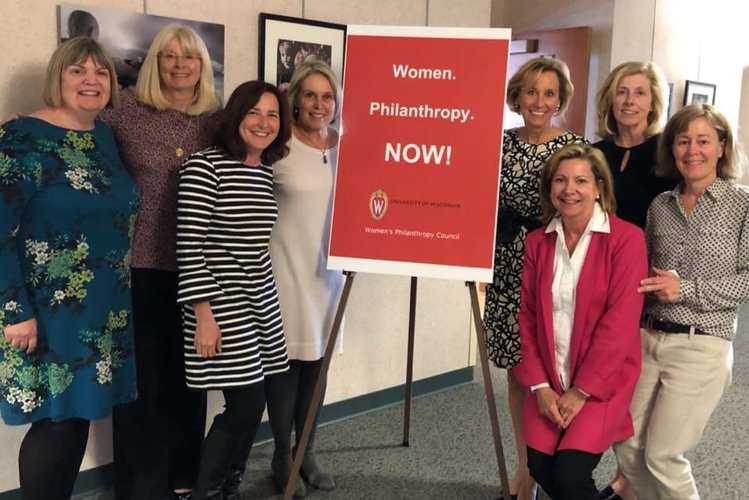 Who would have thought one Facebook post could have such a huge impact?
A NOTE FROM OUR FOUNDERS
Anne Trunzo, one of our co-founders, discovered Impact100 when her college classmate posted about Impact100 Palm Beach County, a nonprofit organization she had founded with some of her friends. To Anne, its concept of collective philanthropy seemed simple and efficient: 100 or more women collectively pool $1,000 donations in order to award high-impact, transformative grants to community nonprofit organizations. She thought the process of selecting grant recipients would provide a unique opportunity for member engagement while gaining insight into the critical work of these groups. Anne felt this idea should be shared with the women of Greater Milwaukee.
Anne reached out to some very capable friends, Mary Therese Breger, Cynthia Harris, Sue Connor and Jamy Malatesta, who all loved the idea. After countless hours around their kitchen tables, Impact100 Greater Milwaukee became a reality in 2015. Our five original members are now more than 350 women collectively pooling resources to fund important work in our shared communities.
Impact100 Greater Milwaukee is the 28th Impact100 organization in the world built on the model that was started in Cincinnati, Ohio, in 2001.
2023/2024 Leadership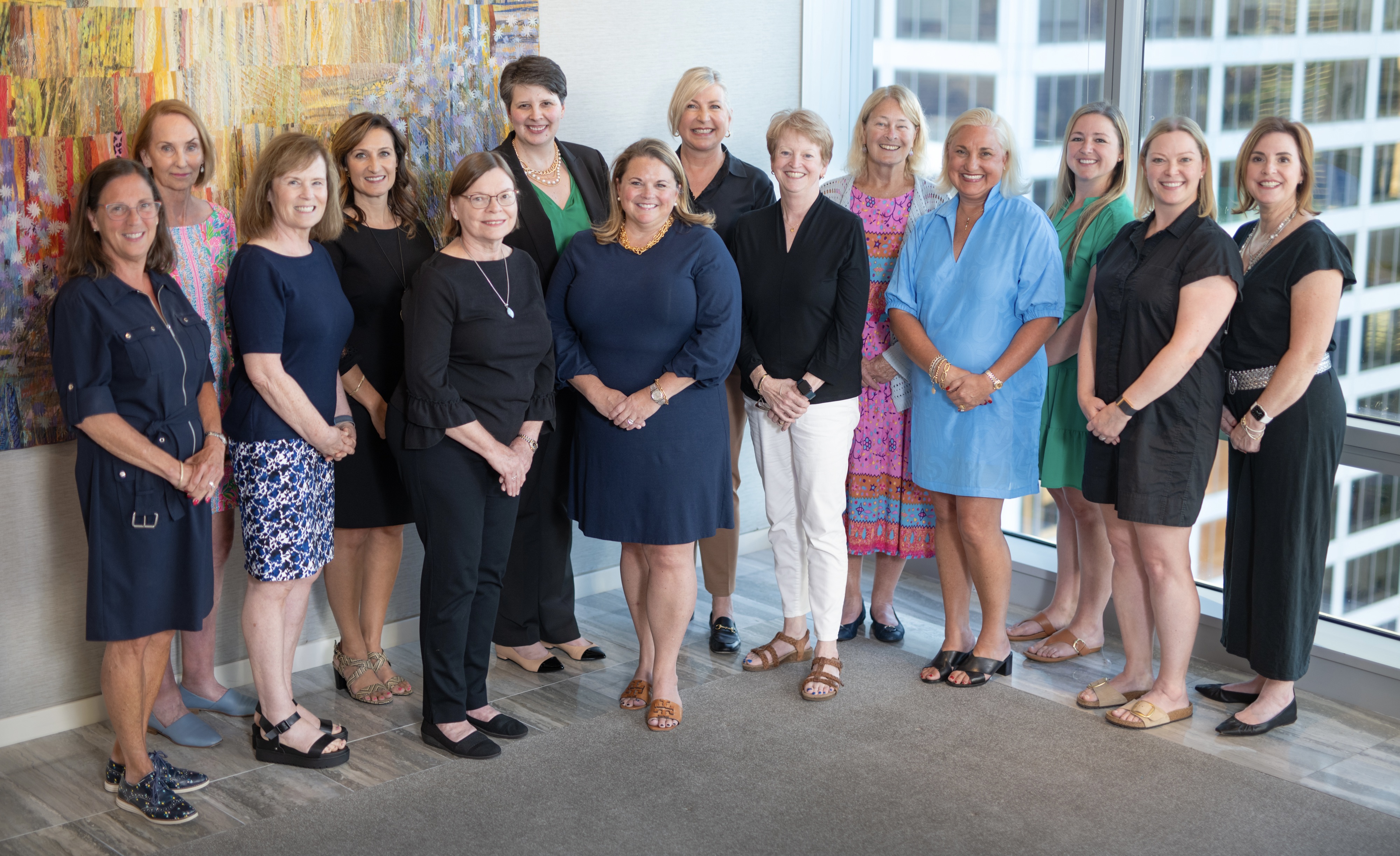 Left to Right: Norma Herbers, Anne Schumaker, Maureen Kenfield, Beth Kumer, Janice Lato, Kate Hauser, Brenda Garbo, Carla Cummings, Peggy Niemer, Kathy Schluter, Julie Gilpin, Stacy Scheffer, Margaret Krei & Piper Mehigan. Missing from photo: Kim Rennie Weissgerber
Our Leadership
We are an all-volunteer, working board, and we welcome your leadership. Sharing your time and talents will make a lasting impact on our community.
2023/24 Board of Directors
President
Julie Gilpin
President-Elect
Carla Cummings
Past President
Stacy Scheffer
Treasurer
Kate Hauser
Secretary
Norma Herbers
Governance
Kathy Schluter
Grant Co-Directors
Beth Kumer
Anne Schumaker
Communications Director
Margaret Krei
Programming & Outreach Director
Kim Rennie Weissgerber
Membership Recruitment Director
Piper Mehigan
Membership Retention Director
Janice Lato
Events Director
Maureen Kenfield
Systems Director
Peggy Niemer
Friends of Impact Director
Brenda Garbo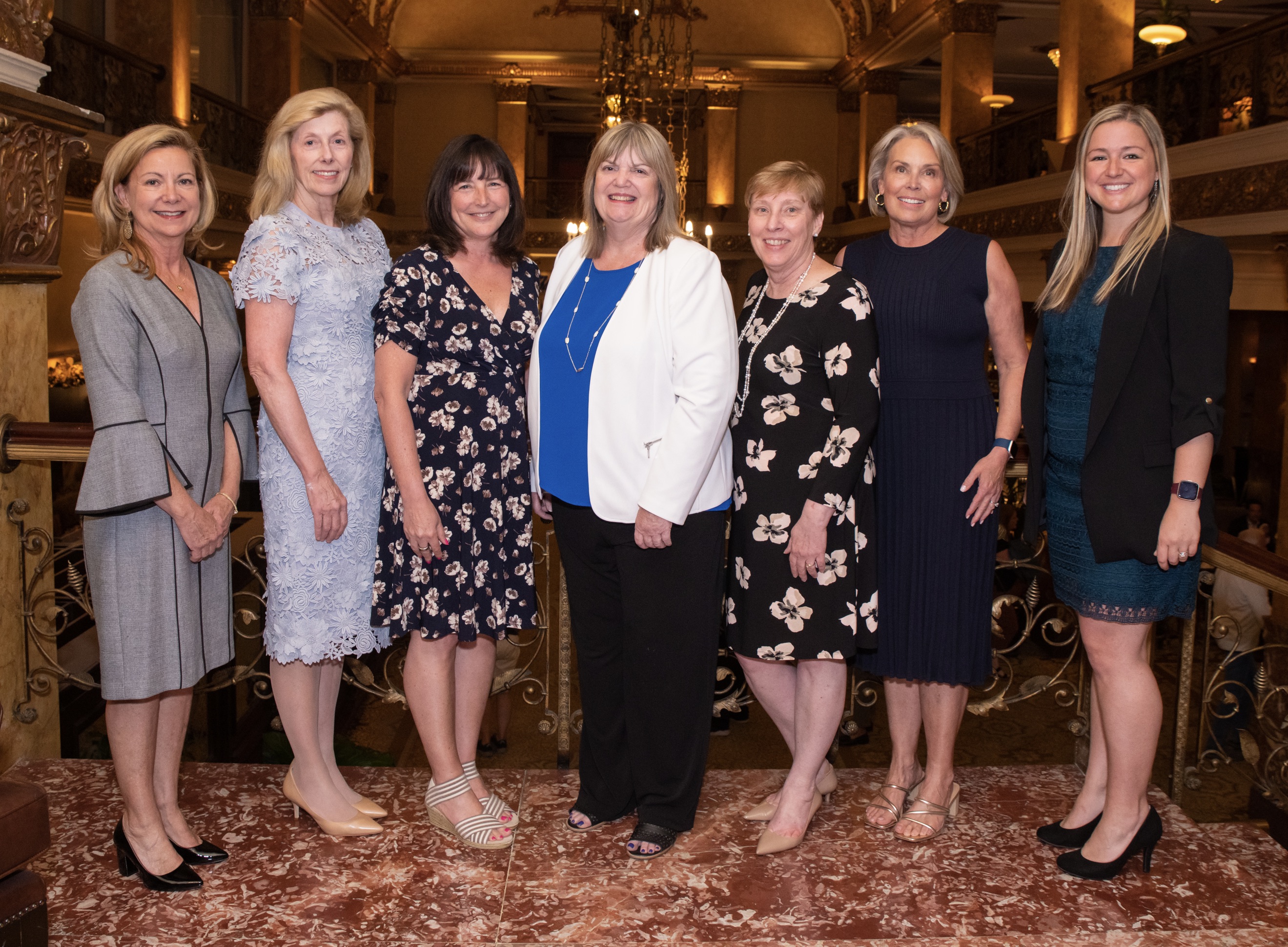 Past Presidents: Cynthia Harris, Anne Trunzo, Jamy Malatesta, Ann Homstad, Robin Martin, Tracy Gobis & Stacy Scheffer
Committees
Assistant Secretary
Jennifer Sanders
Controller
Eileen Scheffer
Grants Management Chair
Ann Homstad
Financial Review Chair
Jill Boyle
Grant Development Chair
Jamy Malatesta
Grant Platform Chair
Amy Johnson
Grant Chairs
Cynthia Apfelbach, Julie Beres, Pam Klein, Lisa Roettgers & Bonnie Tesch
Communications Chairs
Amy Barry & Eryka Anderson
Programming Chair
Sara Manning
Outreach Chair
Renee Manion
Annual Awards Celebration Chairs
Cynthia Wynn
Kick-Off & Helping Hands Event Chair
Betsy Jost
Beyond the Headlines and Global Day of Impact Event Chairs
Gwen Armbrust & Gaye Coleman
Recruiting Events Chair
Vicki Hagen
Recruitment Support Chair
Brit Bortz
Engagement Chair
Connie Pire
Retention Support Chair
Barb Holtz