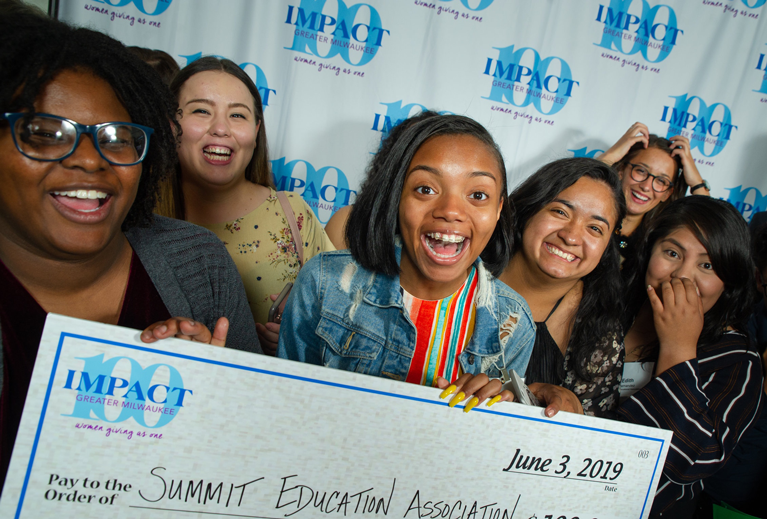 Who We Are.
We are empowered women who join together as members, each contributing $1,000 to fund transformational, sustainable change.
What We Do.
We annually award $100,000 grants to rigorously chosen nonprofits to strengthen our Greater Milwaukee community.
Our Impact.
Since distributing our first grants in 2016, we've awarded $2.8+ million in grants to 36 nonprofit organizations in our Greater Milwaukee Community.
Impact 100 Greater Milwaukee by the numbers
25

$100,000 GRANTS GIVEN

Every member gives $1,100 annually, $1,000 of which goes to our grants. More members = more $100,000 grants, so we strive to grow our membership for the community's benefit.
36

ORGANIZATIONS FUNDED

Founded in 2015, we've supported 36 nonprofit organizations changing lives in Milwaukee, Waukesha, Ozaukee and Washington Counties.
388

Members strong

We started with five members. Now we're more than 400 women in the Greater Milwaukee area giving as one and transforming philanthropy.
Our Grantees
Learn more about the organizations benefitting from the $2.8+ million dollars we've given over the past five years.
Learn more